The Huffington Post
Isaiah Webb, better known as "Incredibeard,"
This very interesting man morphs his beard into different shapes. He adds food and objects to his surprisingly handsome face.
I wonder if he eats the food after it's in his beard....Yuck
This goes to show you that with a little ingenuity, you too can have your 15 minutes of fame.
Ramen noodles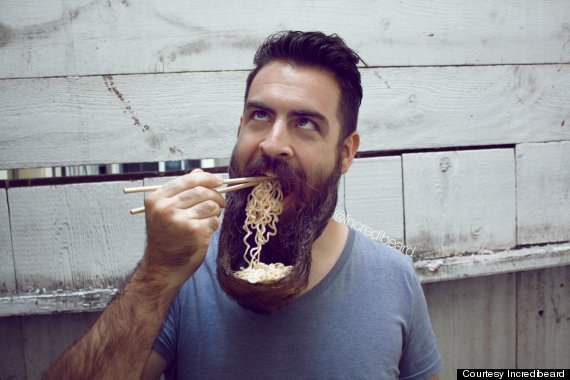 Burger, Fries and a Shake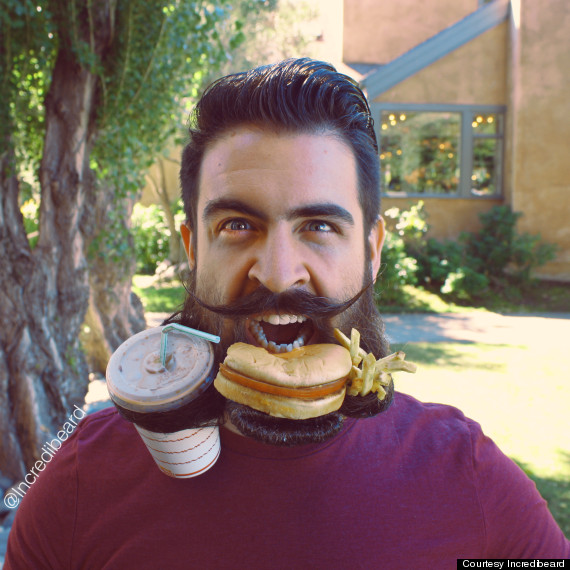 The famous red cups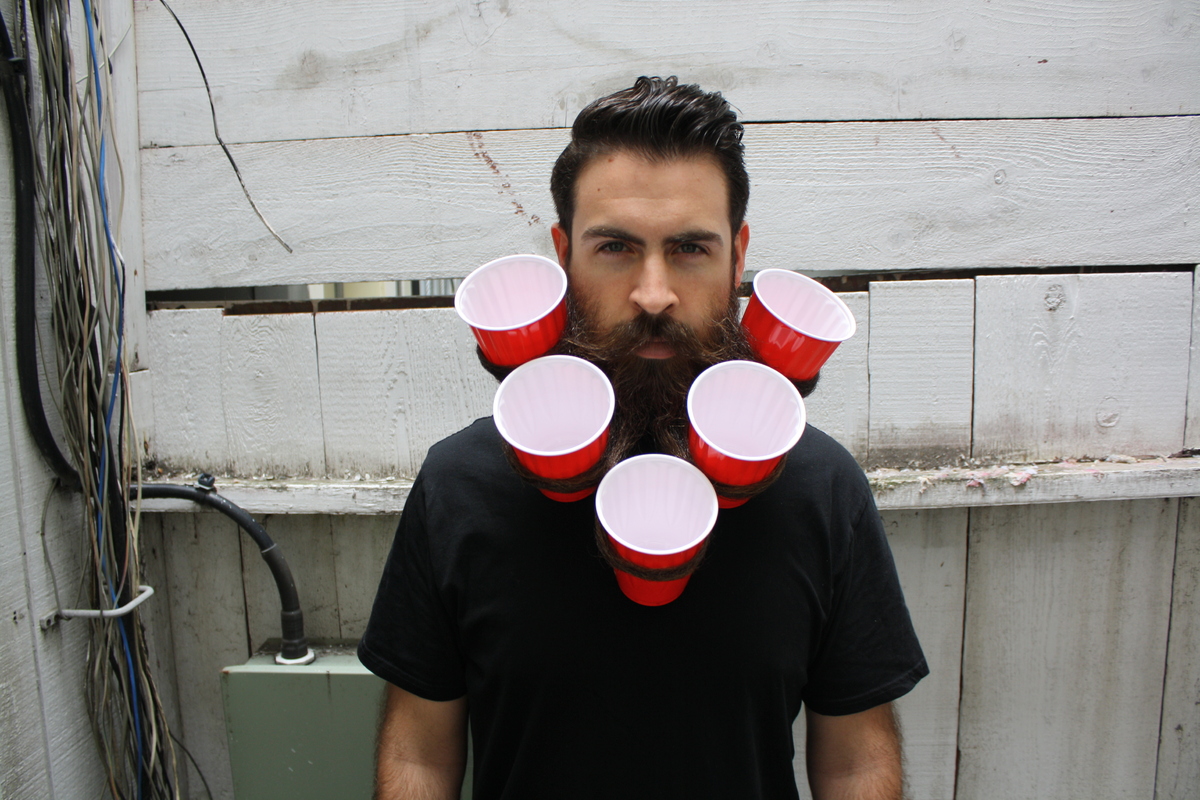 The Predator